Cookies Three Of A Kind - Saturdays & Sundays 3am UK. Wednesday Lunchtime Live - 11am UK. Thursday Evening live - 7pm UK. All on Big L International, 1395AM and online - Click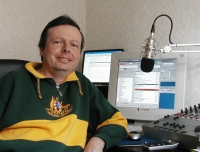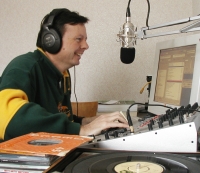 Broadcasting from a custom-built studio on the south coast of Great Britian, our aim is simply to bring you the finest music of our time, old, new, familair, rare gems, as long as it's good!

Ian began producing and presenting shows for Internet radio in 2008. With a life long love of good radio and good music he relishes the opportunity to have a go at producing some himself. He is a keen supporter of independent and innovative radio, such as Caroline and the Big L and a moderator of the Music Radio News Forum since its inception. His Cruisin' show was carried by Rewind45, before moving to 80s & More, and Kix FM Online. A bit of a "vinyl junkie", he has a love of good music of all types and eras. Hates the current trend towards "narrowcasting", DJs who prattle innanely or think the show's all about them and not the music and radio that only serves as background noise. Interests are (apart from music and radio), politics, walking, electronics and technology.
The shows:
Wednesday Lunchtime live:
Cookie presents four hours packed with great tracks centering on (but not restricted to) the mid fifties to the mid 80s. Includes the "Two-at-a-time" and "Mystery year" fun competitions.
Email the studio
with your requests. Only on
The Big L 1395AM and online.
11am UK time.
Thursday evening with Cookie live: Our Thursday evening soiree, exclusively
online at Big L.
This show is largely derived from the original "Cruisin' wit Captain Cookie" show, with many of the original features. The Long Song, a record to bring a smile to your face, the original 5-from-10 Chart Recall. Add to this the "hour two opener" vote and your
emails and requests.
It's two hours packed with fun and fantastic music. 7pm UK time.
Cookies Three Of A Kind on Big L International
- Blocks of three tracks by an individual group or artist. Plenty of classics plus a few gems rarely heard on the radio. Sponsored by
KBC Import
. Saturdays & Sundays 3am UK time, 4am in central Europe. Accross the UK, Ireland and most of central Europe on 1395AM and online. It's the show where doing things at the double just isn't good enough! Why not
e-mail the show
and let us know what you want to hear?
Hear the promo.

Cookies Three Of A Kind
- The first show airs on the Mighty KBC - 21st September 2009 - 21:30GMT (22:30BST). We'll start with three Motown classics from the 60s. There'll be three delightful 70s ballads. We'll have a look at the music scene in the 60s & 70s, courtesy of the Barron Knights, in a tribute to Duke D'Mond, who died earlier this year and we'll conclude with three tracks from one of the biggest selling artists of all time. See the
KBC website
for more details and "Listen again" link.

I Can Hear Music - An hour of classic Beach Boys tracks
- As we celebrate the sound of summer. Aired on The Mighty KBC 29th August 2009 - 21:30GMT (22:30BST) on 6055kHz across Europe and beyond. 30th August 2009 - 02:00GMT on 6110kHz Beaming across to the USA. See the
KBC website
for more details and "Listen again" link.

An Hour of the Moody Blues -
An hour of the finest music from the Moodys, going from the early days in the 60s, through the 70s and dipping into the 80s. Playing some choice tracks from their many spectacular albums. Whether you know the Moody Blues, or if your only knowledge of their music is Go Now and Nights In White Satin, this is a rare treat for the ears and mind! Aired on KBC Radio on 25th July, across Europe and beyond on 6055Khz SW (49m) and 6110Khz to the USA. See the
KBC website
for more details and "Listen again" link. Due to the success of this special, a Moody Blues Part 2 is planned for the future.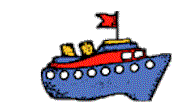 Cruisin' with Captain Cookie -
Currently in dry dock, this two hour show ran for nine months on Rewind45, 80s and More and Kix FM Online. Playing the finest music of the 50s, 60s, 70s and 80s. Classics and the rarely heard gems. See the
Cruisin' page
for more details.

Christmas show 2008
- A special two hour show for Christmas Day, with requests, classic Christmas and other tracks and a bumper helping of Christmas comedy tunes. Aired on Kix FM Online.
Tribute to the Pirates
- A one-off hour long show of music and memories from the 60s pirate era. This show was originally put together as an experiment at the time of the 40th anniversary of the 1967 Marine Offences Act. It was updated for the 41st anniversary and was scheduled to air twice on August 14th 2008, on Rewind45. The programme was unfortunately not aired, following sudden changes to the stations output. (Such is the world of internet radio!)
Cookies Saturday Music hour
- (Aug. 2008) An hour of great music for Saturday lunch time, with a slightly louder feel to that of the Cruisin' show. This show aired for just one week due to the above mentioned changes at Rewind45.
Feature slots for weekday afternoons on Kix FM Online - (Jan. 2009 - March 2009) Mystery year (five number ones back to back from a mystery year from the 60s, 70s 80s or 90s). Classic Three at Three (three tracks back to back on a common theme). Know your music back to front (brainteaser clip from a classic track, played in reverse).
Cruisin' Summer Special 2008
- A two hour special, jam-packed with your favourite summer classics. Aired July 2008 on Rewind45.
If you would like any more information or would like to carry one of our shows, or would like to discuss other shows please
email us
.
This website is proud to endorse the following radio related websites and stations: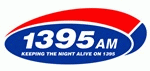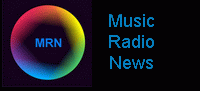 Love good music? Love good radio? Join us at the MusicRadioNews forum
Richard Todd - for some more great Internet radio shows, visit richard-todd.net